The wonderful world of getting books free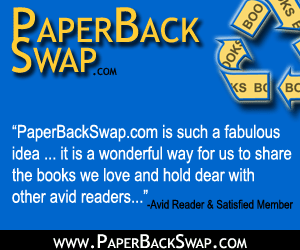 This is my new addiction, getting books for free from
www.paperbackswap.com
Simple premise - you put in the books you have (easily done by just typing in the ISBN number on back of book, then if someone asks for it you mail to them (they even provide labels to print with persons address and it goes media mail so its cheaper than regular post.
When the person gets the book you get a credit and you can use that credit to request a book from someone else. You get 3 credits for posting 9 books at start :)
Its fantastic and nearly every few days I get a book in the mail - I also go to post office to mail off the books people have requested from me but at $1.73 average for mailing - means I'm saving a WHOLE lot of money getting books this way.
In case you do join - refer to me Sinead c McDonnell at gmail dot com (seems if you write it like that less likely to get spam mail but we'll see ;-) and I get another book credit.
Mailman (or postman as we call them in Ireland) I'm sure - isn't too thrilled with all my new heavier mail but its like Christmas pressies coming. I love Amazon but this sure beats it for price. And since I read about 3-4 books a week its fantastic for me. I'll make sure to give the mailman extra tips at Christmas to make up